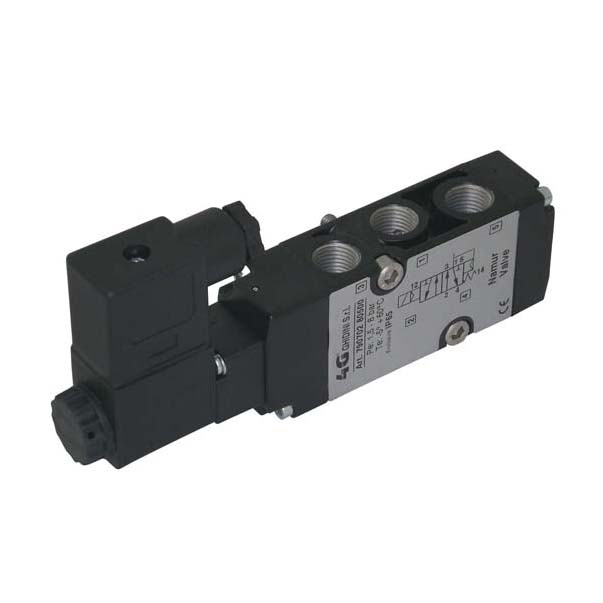 790700_Ex_ia
Series of spool valves, with static seals and high flow for mounting on NAMUR interface.
Coil and connectors separately.
Function 3/2 can be achieved by applying the special plug supplied standard in the kit.
MATERIALS:
Heads: Plastic materials.
Body: Aluminium.
Spool: Chemical nickel aluminium.
Distancer: Plastic material.
Seals: NBR.
MODE OF OPERATION:
Fluid: Compressed filtered air.
Pressure range: 1,5 ÷ 8bar.
Temperature range: -20°C ÷ +50°C.
Ø Orifice: 7 mm.
Flow: 5/2 = 1930 l/min : 3/2 = 1090 l/min.
Minumun piloting pressure: 1,5 bar.
Degree of protection: IP65
Manual override: Two stable position.
Air entry: G 1/4″.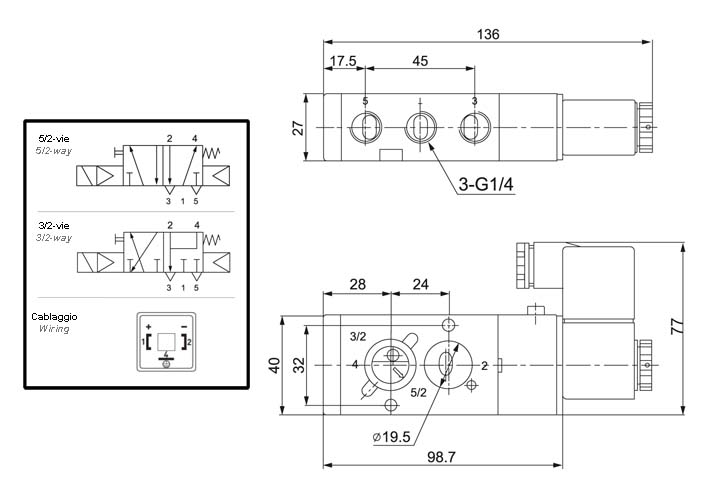 DENOMINATION
ATEX
CODE
3-5/2 24V-DC
II 2 G Ex ia II C T 6
II 2 D Ex t III C T 80° C
790700 82430 3D
Articoli correlati